An enterprise level open-source e-commerce platform with a plethora of features
NopCommerce is an open-source e-commerce platform which is built on top of the Microsoft ASP.Net MVC framework and powered by a Microsoft SQL Server database. NopCommerce is equipped with a huge amount of features which an online shop would require from managing customers, product catalogue, orders, discounts, shipping & delivering, payment integration and many more.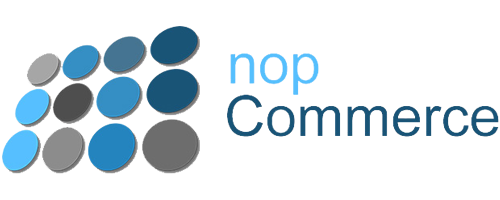 Open Source E-Commerce Shopping Cart Solution
NopCommerce is open-source and backed up by a huge community of developers and users worldwide. This ensures that there is continuous development on the core engine behind the system and thus it's highly tested, solid and reliable.
Through the community requests, new features are implemented on a regular basis.
Easy To Use & Mobile Friendly
NopCommerce is extremely easy-to-use both from a user and administration perspective. The system is fully responsive which means that it will work perfectly on mobile, tablet, laptops & desktops.
The system is also backed up by a well explained user manual to walk you through the huge amount of features present in NopCommerce.
Customers can also checkout without having to register an account.
Flexible & Customisable
NopCommerce has been built with flexibility in mind. Built on top of the Microsoft ASP.Net MVC framework, the system can be easily customised and modified to fit your needs.
Whatever your requirements, we will make sure that we can deliver them effectively.
Discounts & Coupons
From "Buy 1 Get One Free" to "Get 10% off if you buy more than €100" and much more rules, NopCommerce will make sure to cover all the discounts you would like to offer your esteemed clients.
Coupon codes can be redeemed for direct discounts.
Loyalty & Reward Points System
If you would like to create a loyalty scheme for your customers, it comes out of the box with NopCommerce. Simply specify your loyalty point rules and the system will handle it for you.
Users can redeem the loyalty & reward points instead of using real money.
Gift Cards
Allow users to purchase gift cards as gifts to their loved ones. Gift cards help you increase your sales while increasing your reach further to new customers.
Users can redeem their gift cards in exchange for real purchases from your online store.
Tier Prices
Various prices can be set for each product. You can decide what prices the general public is shown and offer discounted prices to your VIP members. Whatever your pricing requirements, rest assured that NopCommerce have you covered. You can also offer discounted pricing depending on the quantity ordered.
Business Intelligence
We can link your online store with Business Intelligence tools to help provide you with automatic recommendations and insights on your online store.
From automatically promoting hot & trending products to showing alternative & recommended products and intelligent search results, all based on user behaviour while you do not have to do any manual work. This helps increase drastically your sales on your online store.
Product & Catalogue Management
Manage your online store's content very easily and effectively through the easy to use back office. You can categorise all your products in the way you want and products can also be linked in multiple categories.
Easily export & import product updates through spreadsheets & Excel.
Product Variants, Specification & Filtering
Make sure that your users will find perfectly what they're looking for by including all your product variants such as Color & Size. Filtering by specifications such as by Price, Length, Dimensions helps users find what they're looking for in a click of a button.
Orders & Reports
All your orders are stored in the system including reporting to help you gather insights on your data. Reports available out of the box are:
Low Stock Report
Sales Report
Sales by Country Report
Bestsellers Report
Products Never Purchased Report
Customers by Order Total Report
Customers by Number of Orders Report
If you need any other form of reporting, we can extend Nop Commerce to support such functionality as required.
Multi-User Access
You can set up multiple users to manage your store and each user can be given a different level of access based on the role they have.
Stock Control System
NopCommerce is a standalone stock control system. You can keep track of all your stock levels, including having different warehouses. The system will automatically update stock quantities with every order made.
Payment Integration
NopCommerce can be integrated with any payment gateway available. PayPal is one of the most popular online payment gateways for the retail industry. Braintree is another international payment gateway which supports payment directly by credit cards.
Whatever your payment gateway, we can integrate with all kinds of payment providers.
Shipping & Delivery
Various shipping & delivery providers can be plugged in to the system. From a fixed delivery cost to having the shipping calculated by location, weight & dimensions automatically through rates provided by your shipping provider.
We can also integrate with any shipping provider you need to handle your logistics.
Customer Management & Impersonation
All your customer data is stored safely and securely in NopCommerce back office. From the administration area you can browse through all your customer to view their details. You can also choose to login as your customers in order to help them out with any query they might have or to effect orders on their behalf.
Multi-Lingual & Multi-Currency
The internet removed a lot of barriers for trade. Through NopCommerce, you can easily trade internationally by supporting multiple languages for all your content and also pricing in multiple currencies of your choice.
System Integrations
The system can be integrated with any 3rd party solutions required in order to extend the functionality of your online shop. From payment providers, to inventory and stock control system and Business Intelligence tools.
Whatever the tool, we can definitely integrate it with NopCommerce.

Online Stores

Downloads
We first worked with Casasoft Ltd on our original website 8 years ago when they were appointed to build the site by our designer. Our experience with their support was very good and so we decided to build a new website from scratch with them. This was a great decision and the support and backup we had during the design and build was fantastic. The end result is a great looking, functional website that we are getting excellent feedback about. The support after the launch to iron out any teething issues has also been prompt and professional.
We worked with the CasaSoft team for the web development of our digital transformation. Our business was shifting from an offline model based in two regions to a digital platform with a global focus. Over the period of our engagement the team was excellent to work with: patient with our changes, responsive to our outreach, and swift in delivery. Particular thanks to Simon who was our assigned primary developer. We've now come back to CasaSoft to develop our next design iteration and look forward to our continued engagement. 
Casasoft Ltd. were awarded a contract by the Malta Information Technology Agency (MITA) following an open call for tenders for which Casasoft Ltd. submitted the cheapest offer satisfying the administrative and technical requirements of the tender. The contract related to the design, development, implementation and maintenance of a responsive website showcasing the Agency's procurement activities. Casasoft Ltd. have positively met all contractual obligations, and has proved to be very adaptable to our exigencies, and proved to be very efficient and effective in designing a website in full satisfaction of what the Agency had in mind. Casasoft Ltd. has provided tools which allow MITA to manage the site in a very easy and seamless manner whilst ensuring that styles and standards are upheld, and they also provide assistance and support in a very responsive and satisfactory manner.
Here at RE/MAX Malta we have been working with Casasoft for many years and we are truly satisfied with their service. Casasoft has proved that they are a reliable and effective business partner. They are professional and efficient in their approach and they are always there to help us with our needs. We highly recommend their services to anyone looking for a solid partnership in web industry.
Casasoft understood the Romy Foods concept perfectly and were bang on with their proposed design for the website.  The development was carried out in a professional and timely manner.  We are also working with Casasoft  on various other projects but mainly to develop a  back office portal where our customers and suppliers can submit and share information.  Their system is very  user friendly, scalable and  efficient.  Casasoft are definitely recommended.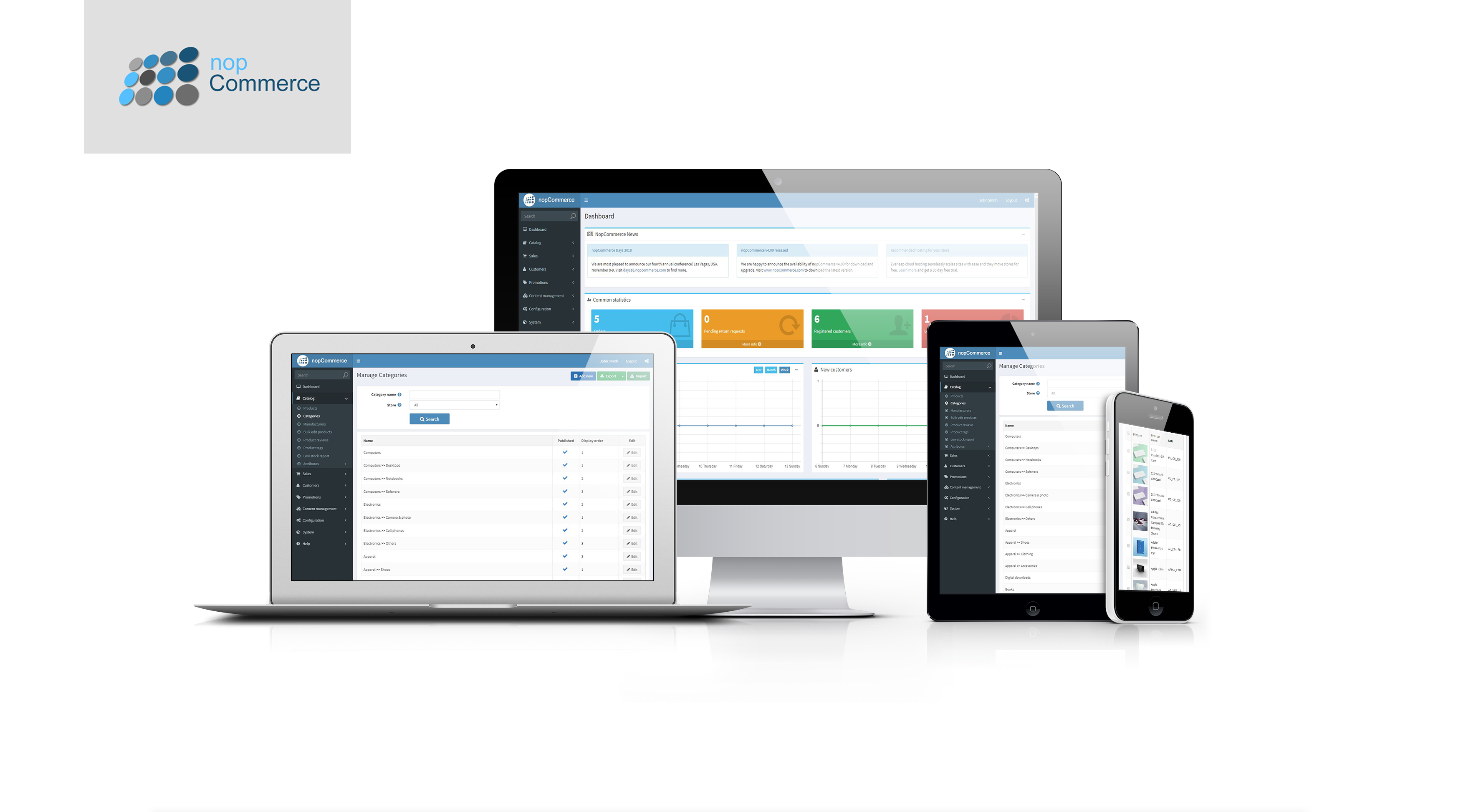 Some of our clients
Some clients whom we have developed their solution using NopCommerce.
Case Studies
What's better than checking out work that we've done using the NopCommerce technology for our clients. Take a look at the case studies below.