Malta Hotel Guide aims to be the leading website for information on tourism accommodation in Malta. Malta Hotel Guide already provides the most comprehensive list of tourism accommodation providers. Over 1,300 properties including hotels, aparthotels, tourist villages, guesthouses, hostels, farmhouses, villas and apartments are listed on Malta Hotel Guide. Malta Hotel Guide was initially created in 2004. In 2008 it fell in the hands of Bee Guides Ltd. who launched a revamped version of Malta Hotel Guide as their pioneer project.
CasaSoft have partnered with Bee Guides Ltd., an internet based company established and operating from Malta. Malta Hotel Guide features 3 level of properties, which are: Bronze Partners, Silver Partners and Gold Partners. We are listing Bronze Partners entirely for free! while for those who would like to display more information, one can opt to upgrade to Silver or Gold Partner at very reasonable prices. Upgrading to a silver or gold account entitles your property from numerous amount of features. Some of the feature upgrades one includes are the following: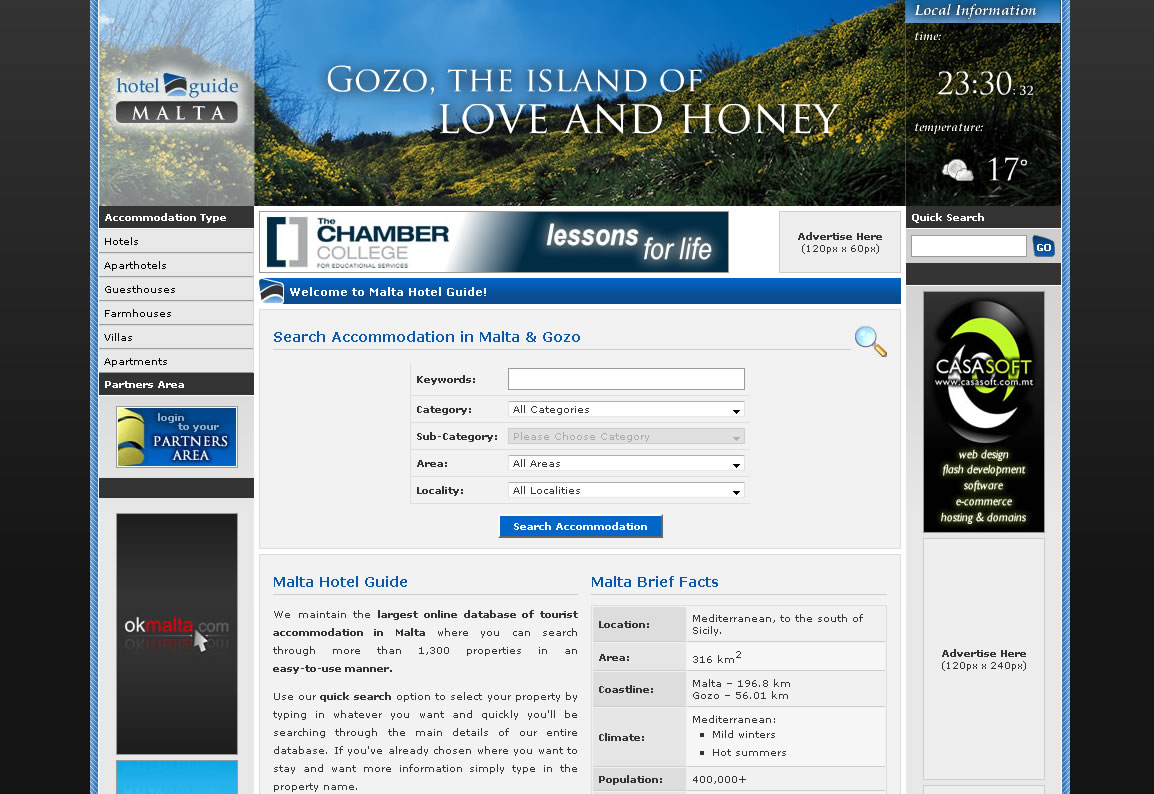 Basic Details
Email Address
Website Link
Short Profile
Average Room Rate
Showcase Photo
Logo & Profile
Room Types
Room Facilities
Leisure Facilities
Hotel Facilities
20 Photos
Online Contact Form
Map
Dining Facilities
Meeting Rooms
SPA
All the above details can be easily updated from within the very easy to use partners area. Every property listed on Malta Hotel Guide is assigned a username & password by which every partner can login and update his details, whenever he wants!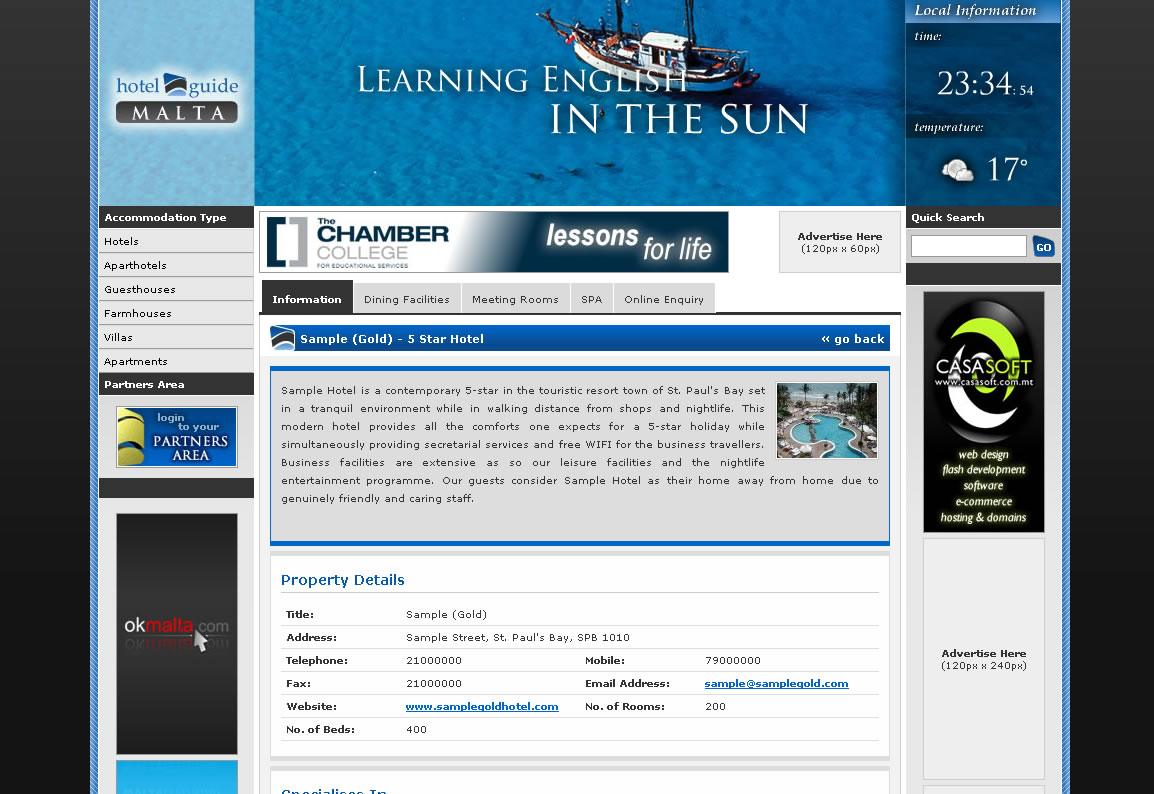 Directors of Bee Guides Ltd. obtain combined expertise relating to website programming, design & development, tourism, management and project development. This website is one of a series of projects that we are going to launch. This is just the beginning of a long journey!