Once again, we have been published in one of the leading local business magazines, the Malta Business Review.  The Malta Business Review is a specialised publication that focuses its attention on the business community, banking, financial, industrial, commercial, hospitality, and tourism, political and economic sectors in Malta.  The core objectives for the magazine are to provide an outlet for reporting the activities and politics in the accountancy profession and to provide insightful stories/opinions/editorials regarding the major business landscape, SME and other small businesses environment, and to act as a platform for the study accounting issues and development strategies for the accountants.  If you wish to read the article online, please click here to view the digital version of the magazine.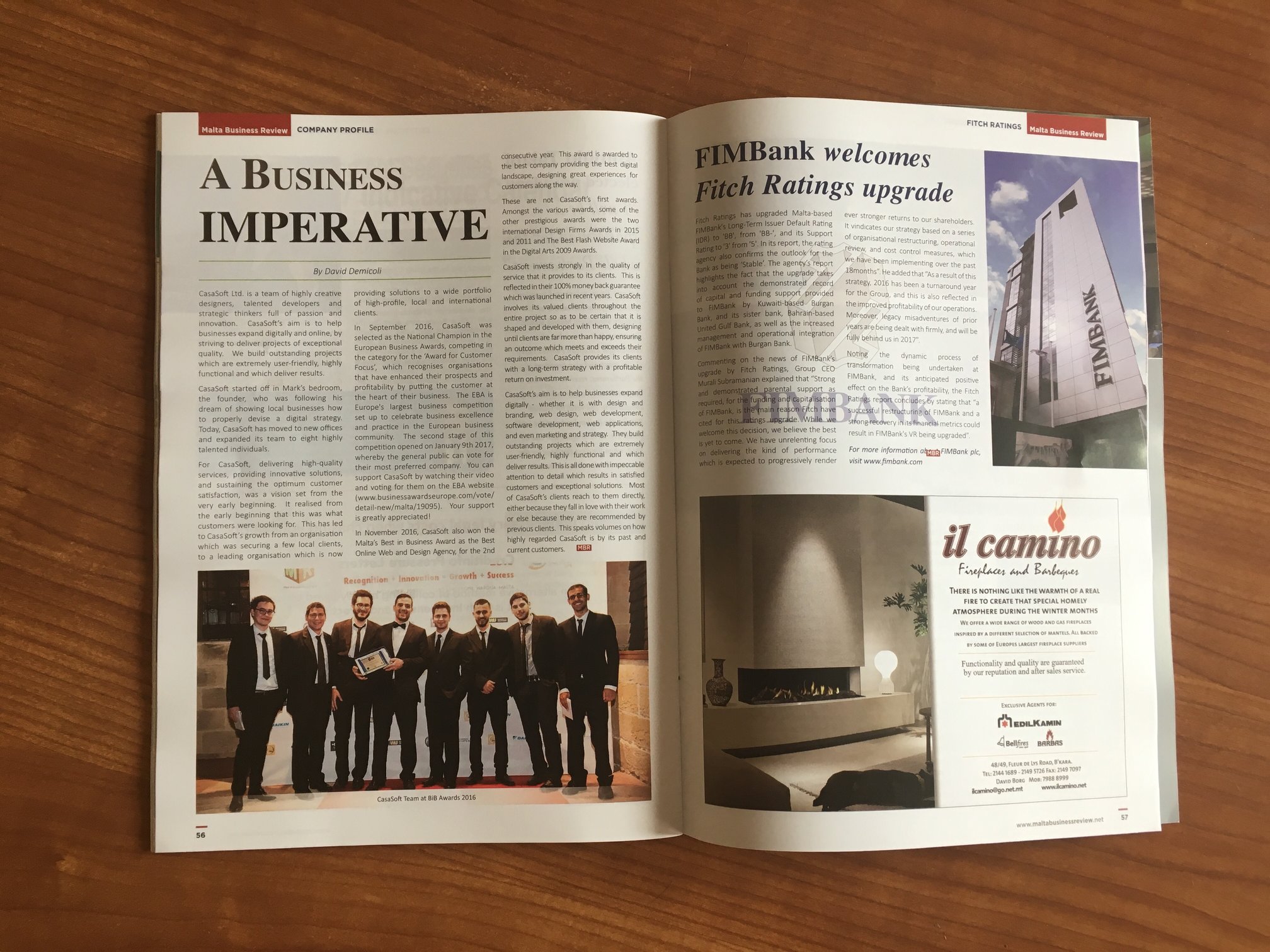 We were also mentioned on the Sunday Times of Malta in an article about the current European Business Awards.  You can read the article below and if you haven't already done so, you can vote for us by clicking here!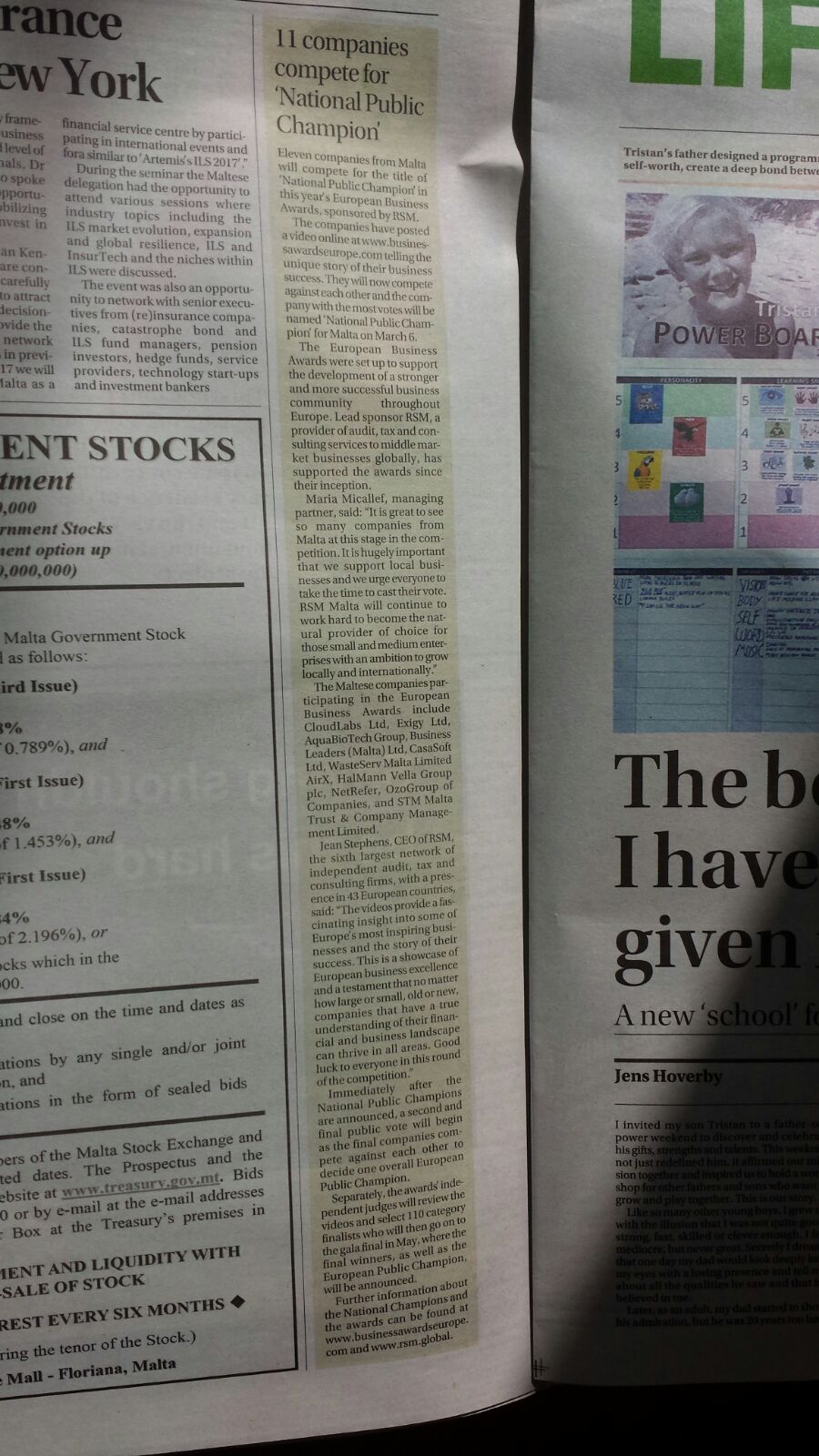 The Malta Independent on Sunday also featured an interview with CasaSoft's founder, Mark Cassar.  You can read the article by clicking here.