At CasaSoft we're always open to host passionate, motivated and hardworking interns.  Tom Visser & Lars Andringa from Sneek, Netherlands have been at CasaSoft for a 6 month long internship.  They were practicing hands on in both design & development.  We asked them to describe their experience here at CasaSoft during their internship and this is what they had to say.
We wish you both all the very best within your studies!
Tom Visser
I've learned a great deal of things, mostly learning to use new programs, design on a better scale, and the finer things about development of websites in HTML/CSS.
I'm glad to have been part of so many interesting projects, it was always a fun and learning experience for me.
I would describe Casasoft as a small, but very dedicated company, with great knowledge of the products they offer. I've worked here at my own workspace, and always had the feeling of being able to work with a high level of support and communication, from my colleagues, and the director, Mark Cassar. This has also contributed to me being able to surpass my own way of thinking, and expand my horizon in terms of taking on my projects.
I would recommend following an internship at CasaSoft, purely because of the sheer value this company offers in terms of work expertise. Thanks to good communication and experienced tutors it helped me exceed in my own way of working.
During my stay here in Malta, I've greatly enjoyed everything this beautiful country has to offer. I loved the great weather, the tasty food and beautiful beaches and bays.
I have also very much enjoyed the Maltese nightlife, mainly the clubs and cafe's of Paceville. All in all I wouldn't want to have missed this.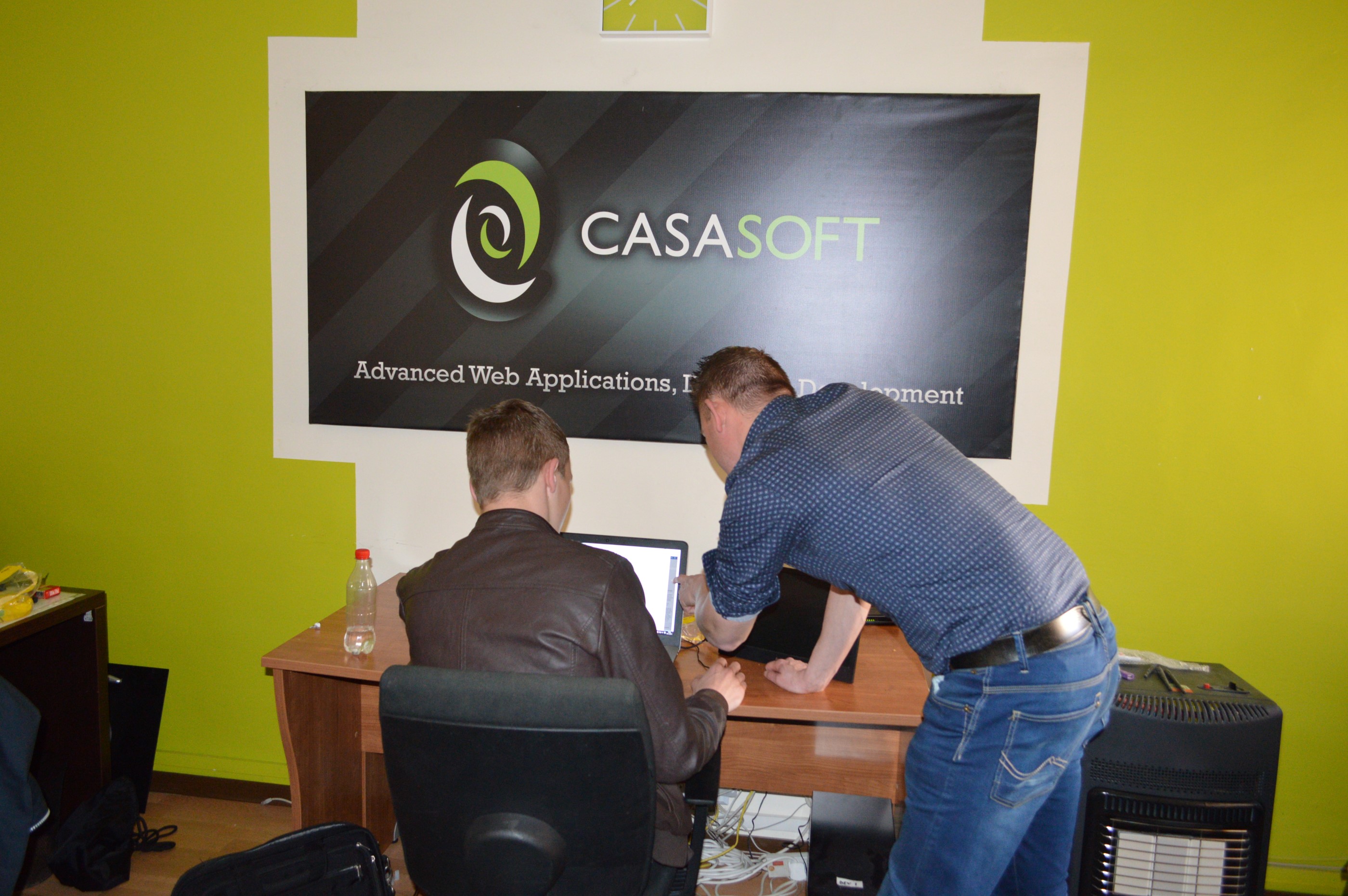 Lars Andringa
My name is Lars Andringa. I am 19 years old and studying Media Design at the Roc Friese Poort Sneek in The Netherlands.
What have your learnt during your internship?
During my internship I became more skilful in web design & development. CasaSoft gave me the opportunity to bring my design and coding in the right direction. I've learnt a lot more about designing logos and websites. While the design was done, I had time to learn more about code. By doing my own research and understanding the code got me well prepared to start. At the internship I used Foundation Frameworks and Gulp to compile my Sass to CSS. This suited me well and I am going to use this in the future for sure.
What impression have you built of CasaSoft?
There is a calm atmosphere at CasaSoft that gives me the opportunity to focus on the projects and I was always able to ask for help. The colleagues are very motivated in their work and provide top quality. It gave a good feeling that such good designer and developers are always ready to help me as an intern.
Would you recommend and internship at CasaSoft?
If you are motivated and willing to learn alot at a company that is located in Malta, I would say that CasaSoft is your best option. You work within a small team that provides quality and you can be a part of it.
Have you enjoyed Malta?
Malta has been one of the best experiences for me. I have learnt alot during the internship and even for my own independence.
I enjoyed every day in Malta and I am grateful that I was able to gain experience in a web design company, thanks to CasaSoft.