We are currently looking to expand our team with a highly energetic and charismatic Business Development Manager on a part time or freelance basis. A highly interesting opportunity whose main role is to constantly help towards the company growth through sales and acquisition of new business.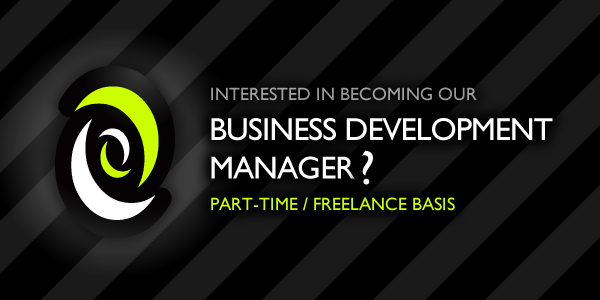 Roles include:
Follow up on all sales request
Seek and generate leads by identifying opportunities through all possible media such as cold calling, meetings, internet research, social networks or via a proposed marketing campaign
Meet prospective clients and gather a high level overview of their requirements
Prepare proposals and close sales agreements including searching & writing of tenders
Keep excellent client relations with both existing and new clients
Update and keep track record of all customer details in our Customer Relationship Management (CRM) system
Meet & exceed very reasonable targets
The ideal candidate should have:
Strong negotiation & presentation skills
Confident
Good market research skills
Good communication skills in English and Maltese
IT literacy
Brief understanding of the web industry
Past experience in sales / business development will be considered an asset
Remuneration package is negotiable and can be made up of either an attractive commission, a base salary or a mix of both. The successful candidate will liaise constantly with the management of the company. Hours are extremely flexible and one can even work from the comfort of their own home. Training will be provided in order to give a good overview of our methodologies, structure and vision. Realistic targets will be set in order to continuously foster and sustain company growth. A very interesting opportunity for persons who currently have some free hours throughout the days. Send us your CV and motivation letter on [email protected] and we'll get back to you within the coming weeks. __________ CasaSoft Ltd. is a multi-disciplinary award winning firm based in Malta (Europe), specialising in new media technology obsessed to deliver high-end products that are of exceptional quality. Quality is our main focus in each and every project we have delivered since our inception back in 2004. We strive to constantly deliver projects which are beautifully designed, extremely user-friendly and highly functional. We are a small team of highly passionate creative designers, talented developers and innovative minds, striving to push the boundaries in online solutions, both locally and internationally.