A custom made application built from scratch to power the entire back office of Romy Foods
Romy Foods combines all the different elements through its network to achieve economies of scale and deliver a cost effective solution to the food service industry. The network includes food manufacturers from around the globe who source the best quality local ingredients to prepare different meals within traditional cuisines, companies specialising in unique packaging technology and regeneration equipment and logistics hubs that coordinate supply and demand of meals with our contract catering customers and other enterprises.
What did we do?
We analysed the way Romy Foods work and provided technical consultation on how we can convert their manual processes into a customised digital software solution through which all the different stakeholders can login in simultaneously.
How did we do it?
Through the Agile Software Development Methodology we made sure to involve Romy Foods deeply throughout the entire planning stages to create detailed specifications to ensure that there is no ambiguity in the requirements. We made use of flowcharts, video presentations to ensure we continuously collect invaluable feedback and ensure that the system is built according to their requirements.
Who uses the system?
The system is used by all the different stakeholders within their network, being the Romy Foods Head Office, Hubs, Manufacturers, Customers and Food Council Members.
Ticketing System
To help support & maintain the project, a ticketing system was set up so that all key members of the project can report any issues / new features in a systematic manner.
Continuous Improvement
We aim to continuously collect feedback from all the users of the system so that we continuously improve the functionality of the system whilst shaping it according to their user's daily needs. The system has been under continuous development and improvement since 2014.
Key features of our solution
User Registration & Agreements
User registration is done online through a registration form. Once users are approved by head office, personalised legal agreements are automatically generated for the user to download in PDF format and agree to them.
Product Registration & Search
Meals & products are registered in the system while inputting all information related with them such as nutritional information, specifications and characteristics. Users can then use the powerful search to easily filter through all the meals & products available in the system whilst printing them in a PDF catalogue format for marketing purposes.
Automatic Multi-Lingual Label Generation
Several countries are bi-lingual and thus through the Romy Foods back office system, one can generate all the product labels in dual languages. The system automatically translates all the ingredients and generates labels in the requested languages.
Automatic Currency Conversion & Price List Generation
Being present in several countries & continents, the system is integrated with live currency conversion rates feeds. Price lists can be generated through the system and assigned to specific customers / customer groups whilst having them automatically converted in the requested currency.
Ordering System
The system includes an ordering system where users can make product orders directly through the system in an extremely easy to use manner whilst browsing through all the products.
Document Repository
Documents are shared between all users of the system through a document repository integrated within the system itself. This saves Romy Foods time from having to manually submit documents via different channels.
Reporting & Dashboard
Statistics & reporting are automatically generated in order to help Romy Foods understand their data in a better format whilst making it easier to output sales report by date range.
Rotational Menu Planner
A key element within the system is the rotational meal planner. Through the meal planner, users can automatically create a rotational meal plan according to their requirements. The system creates a meal plan based on the criteria input and aims at providing the widest variety of choices to the users which match their needs.
The system in numbers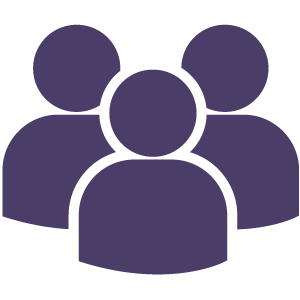 Users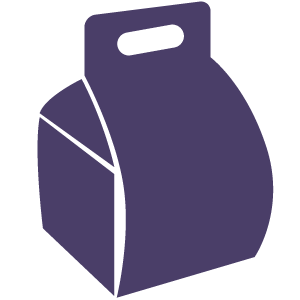 Meals & Products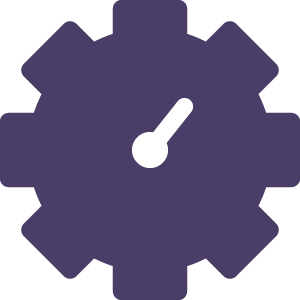 Modules
How did our solution help Romy Foods?
Increase Productivity & Efficiency
Manual processes have been transformed into a digital solution making it was easier and efficient to manage than sending manual emails, spreadsheets.
Improve Decision Making
Reporting tools & dashboard help Romy Foods and their users understand their data in an easier format to help them analyse how they're doing.
Improve Control
The Romy Foods system is available 24/7 through any device, such as mobile, tablets or desktop giving them the possibility to work remotely from wherever they are.
Increase Peace of Mind
All the data is stored on the cloud and strict backup procedures are set up. This removes the need for Romy Foods to set up backup procedures within the office as everything is safely stored in the cloud and can be accessed from wherever they want.
Reducing Costs
Simplifying business processes results in employees having more time on their hand to to perform other tasks. Automatic validation also ensures that less double checking and validation is required and thus reducing staff requirements.