A leading boat rental portal which aims at facilitating the process of renting boats in Malta & Gozo
Rent A Boat is a child project of CasaSoft and has since it's launch in 2016, grown up to becoming Malta's leading boat rental platform.
What did we do?
We created a boat rental portal from ground up to provide such a service to both local & international boating enthusiasts as we felt this type of service was quite lacking from the online community.
How is it promoted?
The online web portal has been developed in line with Search Engine Optimisation (SEO) best practices and nowadays ranks on the first pages of search engines for the majority of boat rental related keywords.  This ensures that the portal receives a lot of organic traffic. Apart from that, we engage in marketing campaigns in line with the portal's strategy to both local & international users.
Who uses the system

?
Users & boat owners are the main key players in this portal.  Users log in to the portal to find their preferred boat while boat owners communicate directly with such users through an internal messaging system.
Key features of our solution
Boat Registration & Profiles
Every boat owner register their boat's profile on the system. This process is vetted by our team in order to ensure that all the data is correct and high quality imagery is shown.
Boat Search & Filtering
The portal features an extensive boat search & filtering tool to ensure that users find their required boats easily.
Boat Wishlist
All the boats which the user is interested in can be added to their wishlist in order to send a message in bulk to all boat owners. This saves users time from having to send messages one by one.
Internal Messaging System
The system includes an internal messaging system to connect boat owners with users without divulging private contact details. This helps protect the privacy of users and then full contact details are shared once the booking is confirmed by the user.
Online Payment
Deposit for the boat rental can be effected easily through the portal via PayPal. This saves users from having to make bank transfers to the boat owners to reserve the boat. Such a process is integrated seamlessly through the portal.
Average Season in Numbers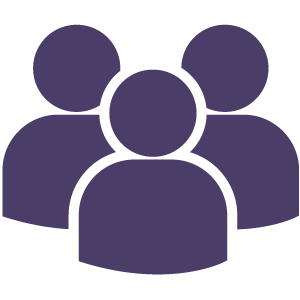 Visits per season

Boat Enquiries

Messages
What are Rent A Boat's key objectives?
Increase Efficiency of Bookings
By easily browsing through all boats in Malta & Gozo gives users the possibility to book boats in an easier and quicker manner than having to call each boat owner one by one.
Increase RentABoat's Visibility
By investing heavily in Search Engine Optimisation (SEO), marketing & strategy, the web portal aims at increasing exposure for boats in Malta & Gozo to both users & boat owners alike.
Reducing Costs
The boat portal is totally free to use by both users & boat owners. By giving in enhanced exposure to boat owners, this reduces their expenditure in individual marketing campaigns. The only form of payment which Rent A Boat collects is a minor commission, only on confirmed bookings.